Madrid June 25, 2019-
IE University hosted more than 300 business leaders, politicians and academics from around the world at the Horasis India Meeting 2019 between June 23 and June 25 in Segovia, Spain. This think tank is organized by Horasis Global Visions Community in collaboration with the Confederation of Indian Industry (CII) and IE University, with KPMG as a strategic partner.
This world meeting, considered the Asian Davos, has been opened by Reyes Maroto, Spain's Minister of Industry, Trade and Tourism, and Salvador Carmona, Rector of IE University. Presidents and CEOs of large international companies, politicians and academic experts from IE University meet during the two-day event at IE University's Segovia campus. The objective of the annual summit is to analyze the latest geopolitical, economic and technological challenges facing the Asian continent, the globalization of Indian companies, their growth and impact on the world economy, as well as business and investment opportunities in India.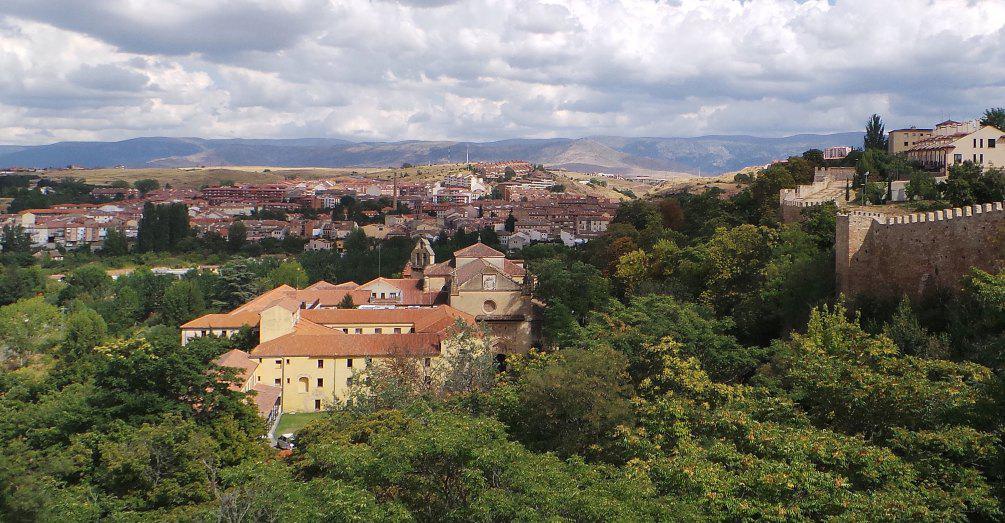 IE University Segovia Campus
During the summit, delegates analyzed the global economic situation and the leading role of India in a world transformed by technology and globalization. Among those attending are:


Kewal Handa, Chairman, Union Bank of India, India
Sekhar Sharma, founder of the FinTech PayTm company, India's youngest billionaire, according to Forbes.
Rajashree Birla, Indian philanthropist, expert in CSR, awarded the Padma Bhushan for the impact of her work on Indian society.
Nasser Munjee, Chairman, Development Credit Bank, India
Gunjan Sinha, Chairman, MetricStream, United States
Sumant Sinha, Founder and Chairman, ReNew Power Ventures, India
Sunil Mehta, Chairman, Punjab National Bank, India
T V Narendran, CEO & Managing Director, Tata Steel Limited; Vice President, CII, India
Juan Marín Guitard, Executive Senior Vice President, Banco Santander, Spain

"It is a pleasure for IE University to host this meeting where more than three hundred leading figures from the business, political and economic world will analyze the challenges facing India, one of the most global and strongest economies on the planet. The Segovia summit is also a great opportunity to strengthen the bonds of cooperation between India and the rest of the world and, especially, with Spain," said Salvador Carmona, Rector of IE University.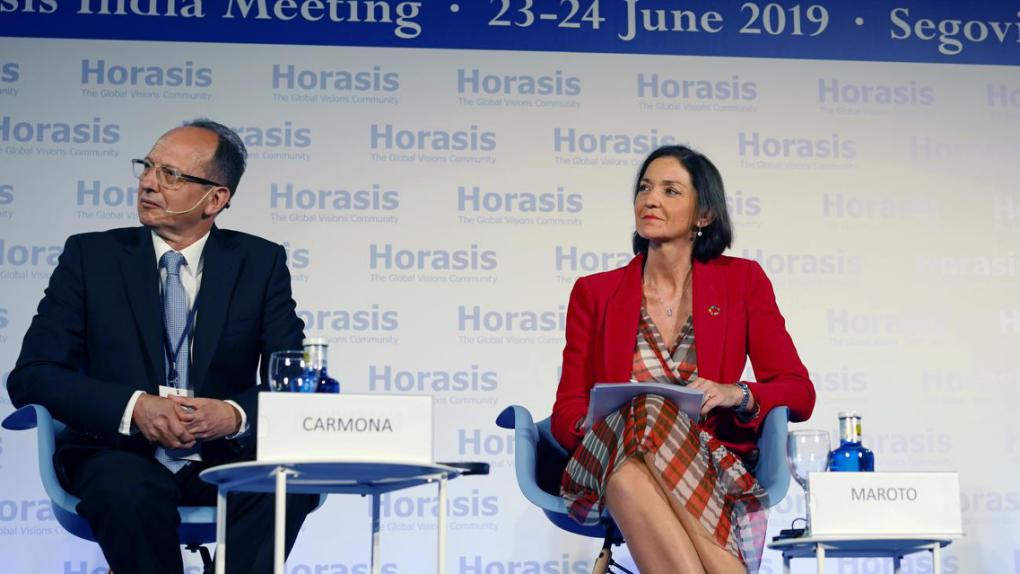 Left: Salvador Carmona, Right: Reyes Maroto

"Founded more than a decade ago, the Horasis India Business Meeting has become the most important annual meeting for Indian business leaders and their global counterparts. India, recognized as the fastest growing economy in the world, is growing at about 8% annually. Almost all of its economic indicators suggest that the country is on the right track, favored by the implementation of a national tax on goods and services. At the Horasis India Meeting, leaders will analyze the rise of Indian companies towards global excellence, while discussing how to grow the country's economy in a sustainable manner. It is a pleasure for Horasis to collaborate with IE University in the organization of the Horasis India Meeting and the exchange of knowledge and business experiences," said Frank- Jurgen Richter, Chairman of Horasis.



HORASIS INDIA MEETING
Since 2009, Horasis India Business Meeting has positioned itself as a unique platform for Indian companies looking to globalize their operations in Western economies. This independent think tank has been holding worldwide meetings since 2005 to analyze the economic situation and provide a strategic forecast of the most critical challenges facing large corporations and societies.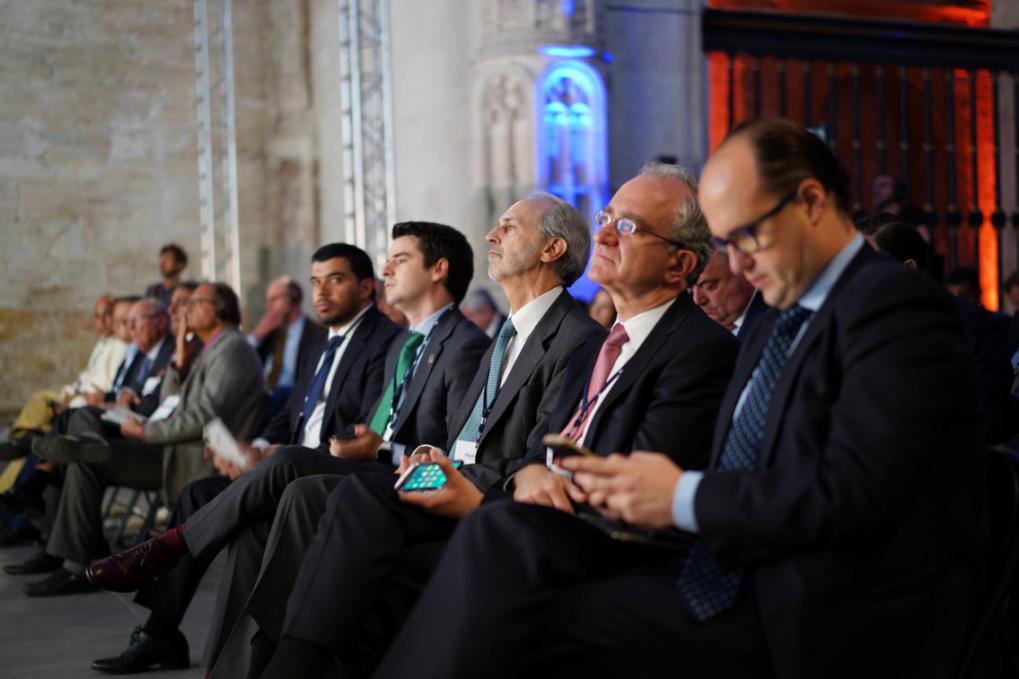 Horasis India Meeting 2019

The most emblematic meetings are the Global Horasis, which is held once a year, as well as the regional summits focusing on India, China and Southeast Asia. All Horasis meetings are held on the assumption that growth strategies require thought leadership, so programs are always structured to achieve the maximum amount of knowledge.

The first edition of Horasis India was held in 2009 in Munich (Germany). Since then it has been held in Madrid (2010), Naples (Italy, 2011), Antwerp (Belgium, 2012), Belfast (Northern Ireland, 2013), Liverpool (England, 2014), Interlaken (Switzerland, 2015) Cascais (Portugal, 2016), Interlaken (Switzerland, 2017) and Malaga (2018).


About IE University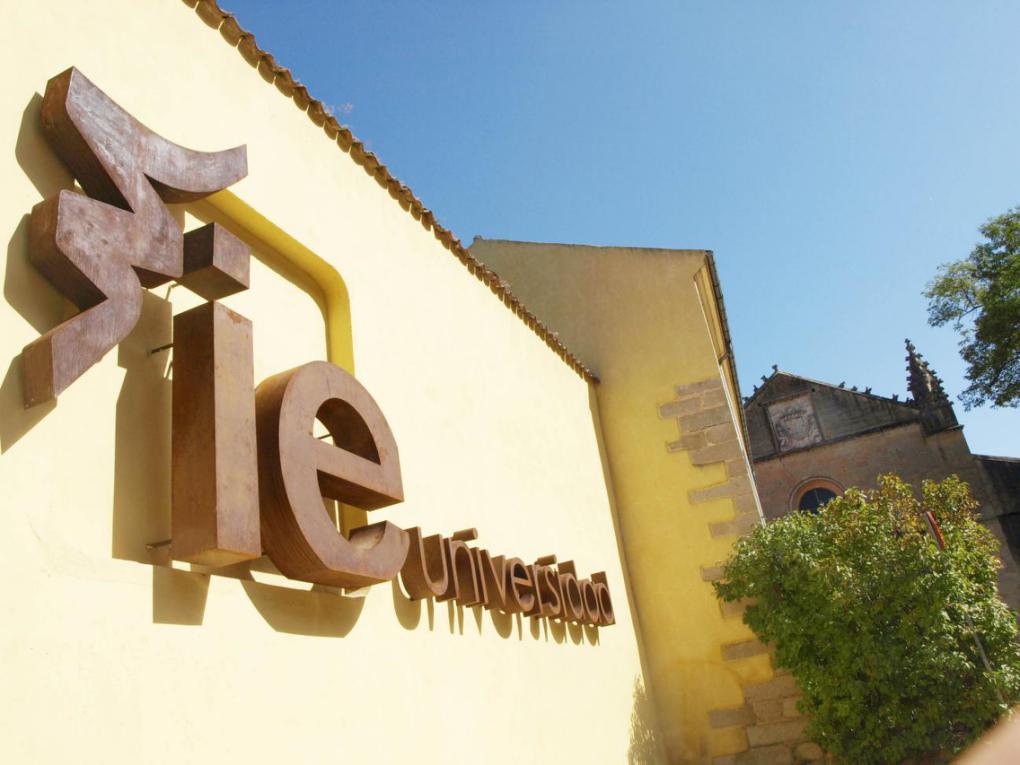 IE University offers a technology-based learning ecosystem for leaders seeking to make a difference in the world through innovation, a global vision, an entrepreneurial mindset and a unique approach based on the Humanities. IE University's faculty of more than 500 academics currently teach degrees, master's programs, doctorates and executive training to students from 131 countries. IE University's platform of more than 60,000 alumni is present in 165 countries.