October 22, 2020 www.whichmba.net reports from Shanghai, China.
In 2020, all countries face unprecedented challenges. But rising to it, The Antai College of Economics and Management, Shanghai Jiao Tong University, convenedtheir 8th International Business School Dean's Shanghai Conference (IBSSC), adopting a pioneering hybrid format,inviting participants from more than 30 countries around the world. Delegates including the deans and vice deans of 180 business schools joined the IBSSC, with more than 150 overseas guests participated in the forum online, and more than 200 domestic guests physically attending. The speakers and other delegates discussed how business schools can lead the education of future business leaders in a changing environment. The conference also attracted relevant media to broadcast live to the public.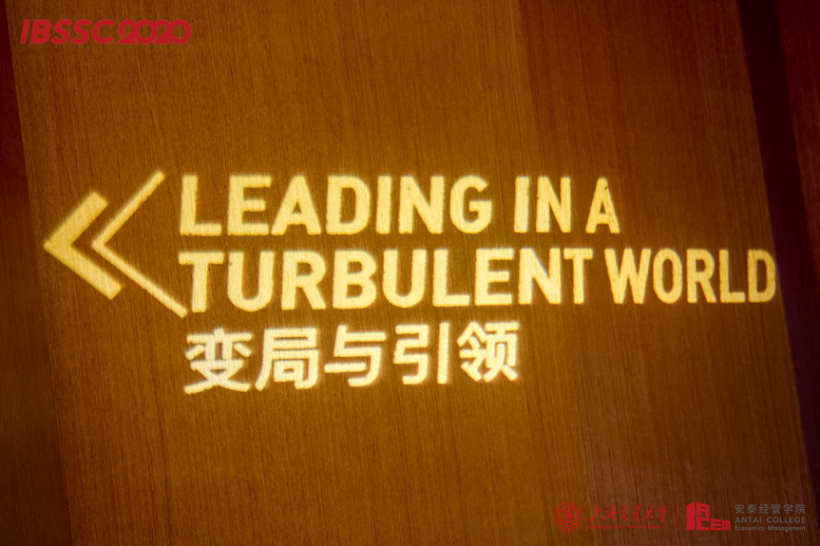 Professor Chen Fangruo, Dean of the Antai College, welcomed the delegates, pointing out that in the current turbulent and uncertain environment, global business schools must be more closely connected to industry, and that business schools must be the leaders of future business education, because the schools occupy a unique place in creating an open, interconnected world. Dean Chen also communicated the results of Antai's strengthening of industry research.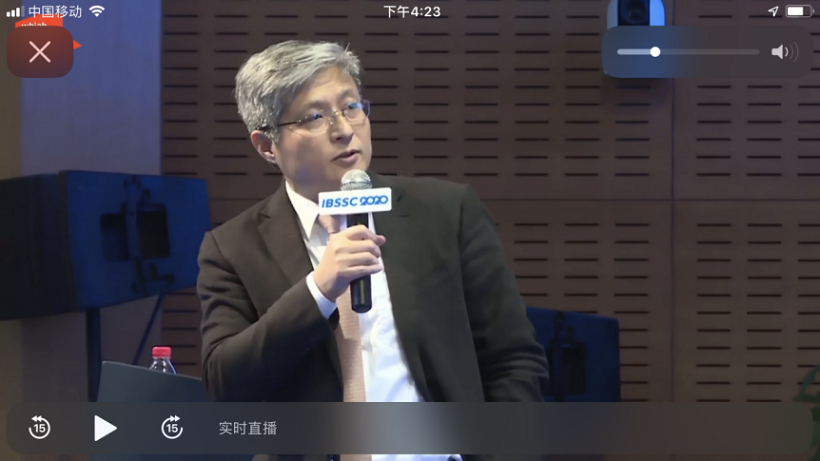 - Antai's faculty are publishing an increasing volume of research closely related to industry research in academic journals;
- Antai's faculty and staff conducted 350 company visits throughout 2019;
- Antai currently offers six industry-specific courses , including artificial intelligence, automotive, fintech, and new retail.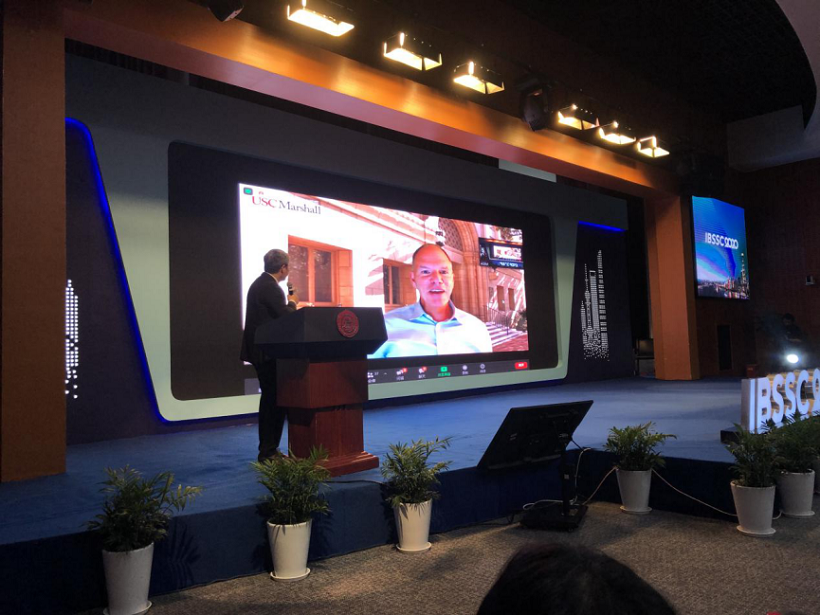 The first keynote speaker was Dean Geoffrey Garrett (former Dean of Wharton School of Business) from the Marshall School of Business, University of Southern California. He spoke about uncertainty in the current era, first discussing the three major uncertainties in 2020: unpredictable changes, unpredictable events, and controversial situations. He then suggested three steps that are essential for leading through crisis: stay calm, readjust expectations, and use the crisis to evolve new standards. He emphasized that leaders in uncertain circumstances need to be open and realistic, not to try to be heros, to care about the environment and diversity, and to be full of humility. He finally asserted that diverse teams always play an important role in an environment of uncertainty.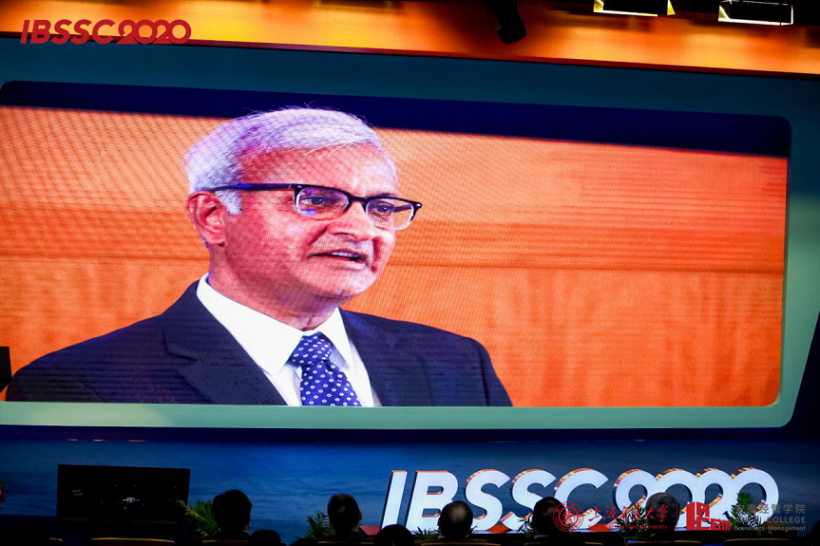 The second keynote speaker, Professor Raghu Sundaram, Dean of the Stern School of Business at New York University, suggested that there are many changes in today's society ? political, economic and international relations. He asked the audience how we should face changes? How to seek innovation in turbulent world? How to use change to move forward? He described three major elements of change, namely content, geography and method. He used AI and Tech MBA as examples of the new classification changes in NYU's MBA curriculum. Professor Sundaram also mentioned the importance of culture, pointing out that culture is the starting point of all change, and asserted that to make better changes in this era, we need to carry out information sharing, team activities and the fostering of diversity in cultural and social backgrounds.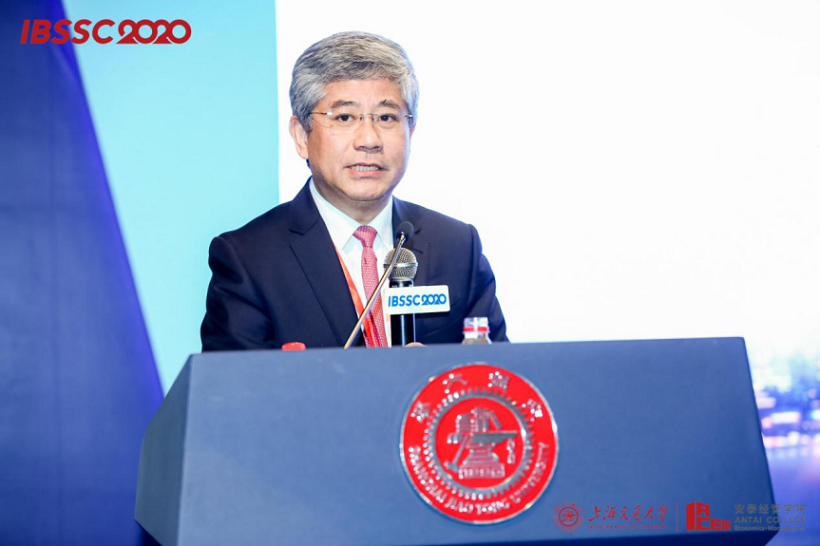 The third guest speaker is Professor Bai Chongen, Dean of the School of Economics and Management of Tsinghua University. He pointed out that the uncertainty of political trends comes from the international political and economic situation, changes in the supply chain, and changes in the market cannot be predicted, such as Huawei and Tiktok's recent challenges. Professor Bai shared three questions: Should we cooperate with other countries politically? What is the biggest threat to the United States on a global scale? Is the United States the greatest country in the world? He tried to analyze the current uncertainty in the United States. At the same time, China now has many innovations stepping out of the gate, such as media, education, technology and so on. These innovations are shaping future changes, especially the development of electronic technology is gradually changing many traditional models and industry development. Professor Bai took the MBA program of Tsinghua University as an example. The new MBA program has developed many professional courses and incorporated many new technologies, such as +ai technology and +x technology, aiming to create compound talents combining technology and management. He repeatedly emphasized: Information sharing and cooperation play an important role in this era.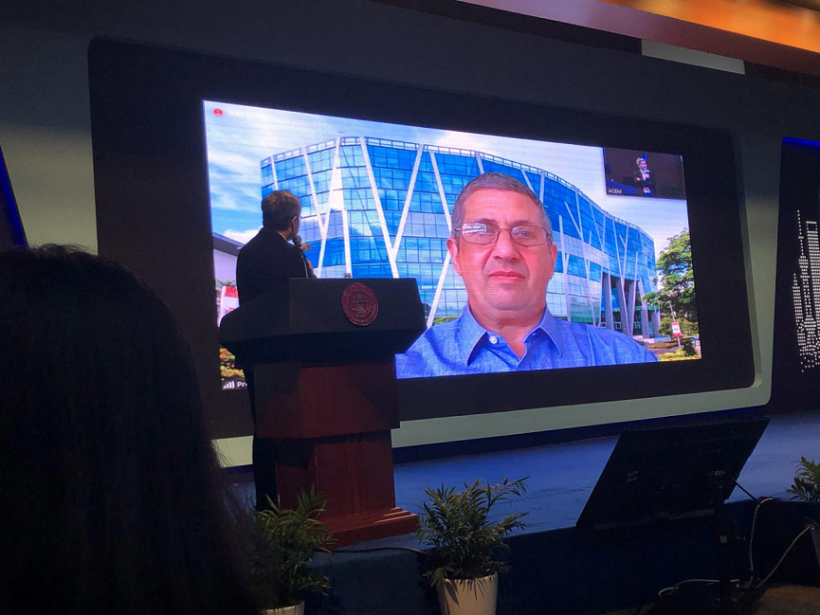 Professor Andrew K. Rose, Dean of the Business School of the National University of Singapore, gave a keynote speech on management education in turbulent times. Professor Andrew first put forward a few questions about the changes in the current social environment as a background, and pointed out that although the world is changing drastically, business education is changing slowly. Professor Andrew compared the similarities and differences of business education in thirty years, citing a large number of specific examples, and finally concluded that business schools are unlikely to have major changes unless some of the most fundamental elements change. The professor made a prediction that after the epidemic, the lives of people entering and leaving the business school will be basically the same as before the epidemic, but with more vaccines.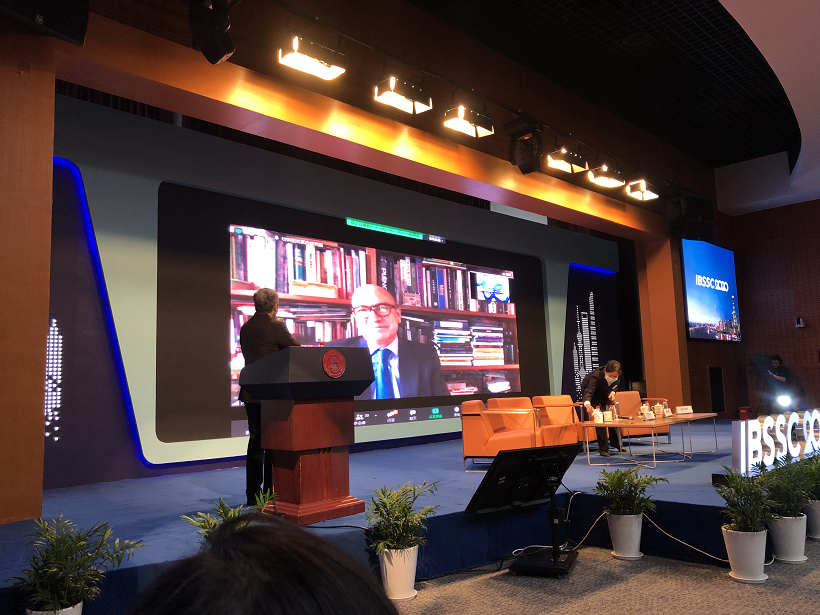 The speaker in the afternoon, Professor Santiago Iñiguez, President of IE University in Spain, mentioned that 2020 is full of uncertainty. The new crown epidemic has affected business schools around the world, and people's lifestyles have undergone earth-shaking changes. At the same time it changed the way we used to learn. Advances in technology are driving changes in the classroom. The display of classroom spaces is no longer a one-word structure, allowing the "online + offline" hybrid mode of learning to develop smoothly. Professor Santiago also emphasized that professors cannot be replaced by artificial intelligence robots. Technology can change the role of professors, but they can only be assisted by professors. The role of professors will become more and more important in the future. IE University in Spain has always been committed to educational innovation and has created different learning models to adapt to different eras. The most suitable one is the Liquid Learning model. The arrival of the epidemic has caused the utilization rate of IE's WOW ROOM to soar, and the concept of "liquid learning" proposed by Professor Santiago has officially entered the public eye.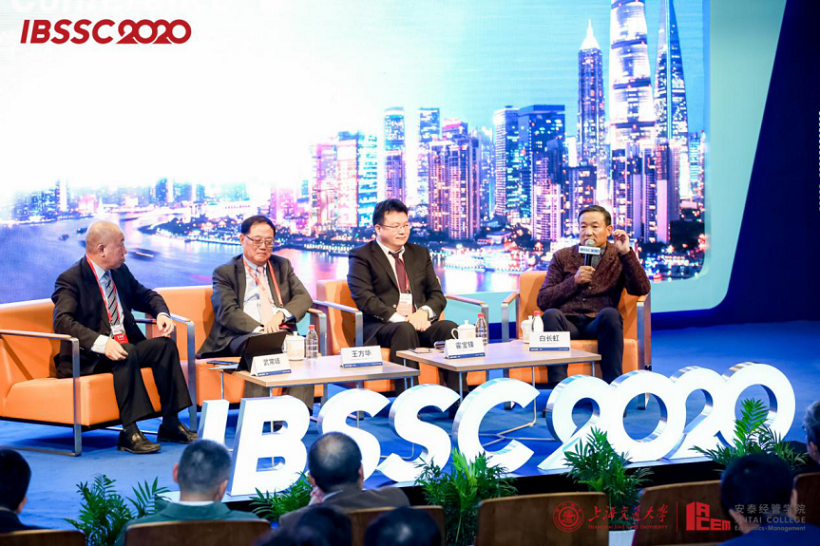 Professor Fanghua Wang, former dean of Antai College of Economics and Management of Shanghai Jiaotong University, Dr. Baofeng Huo, Director of the Department of Management and Economics of Tianjin University, and Professor Bai Changhong, Dean of Business School of Nankai University, held a roundtable discussion at the end of the forum. Chaired by Professor Wu Changqi, Dean of School of Management of Shandong University. Regarding the embarrassing situation that Chinese business schools may not be able to go out in the coming year, and the students and teachers of overseas business schools will not be able to go in, they reminded the deans sitting here to plan for a year. The founding dean of this forum, Wang Fanghua, also reminded everyone that China's business schools should attach importance to going abroad, further reform their curriculum settings, make core courses excellent, and expand more professional and industry courses to respond higher learning requirements put forward by students.
In the afternoon, on-site and online guests had discussion in sub-forums about "Cultivating Business Leaders in a Changing Environment", "International Cooperation of Business Schools in a Changing Environment", "Transnational Business Education and Economic Globalization", and "Business Schools and Education for Sustainable Development" to promote the development of business education in China, Asia, and even the world.